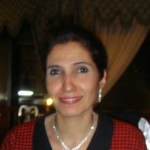 I was born in Gaza, Palestine in 1964. I have 8 brothers and sisters and I'm the youngest of them all. 3 years after I was born, in 1967,the war broke in Palestine and this was the last time all my siblings gathered in one countrysince every one of them had to go study abroad.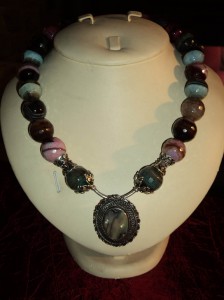 In 1981, I traveled to Germany seeking my bachelor degree in Lab chemistry, as soon as I
got it I traveled to the United States of America in 1986, to spend a year with my brothers who lived there where I also volunteered to work at Buffalo veterans' hospital.
In 1987, I returned back to Palestine for a year after spending about 6 years abroad, and then in 1988 I traveled with my family to Egypt. Got married to an Egyptian neurosurgeon had 4 amazing children, But every year I go visit my family in Gaza.

After a long period of time I started thinking about my career and how I neglected it for the past 10 years. So I decided to take advantage of my kids going to school every day and I decided to study Business Administration at Ain shams University in Cairo and got my bachelor degree in 2007 with an excellent grade.
I always thought that it was my duty to take advantage of what I studied and create something useful, but I never got the chance to or an idea that I can do.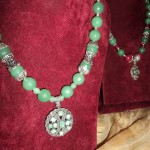 But by time I decided to travel to Jordan to visit some relatives there, I had the idea of creating jewelry out of silver and gemstones as presents. And since then the idea nourished and I decided to take this as a profession as I got the support of my family and friends. The talent was there; but the technique is what I needed to learn so I took jewelry designing courses and I was very excited about the idea.
As I learned everything that I needed to know, I made several galleries of my jewelry and it was unexpectedly a great success. Now, I'm really happy of what I've accomplished, it couldn't have been done without the support of all the loved ones.